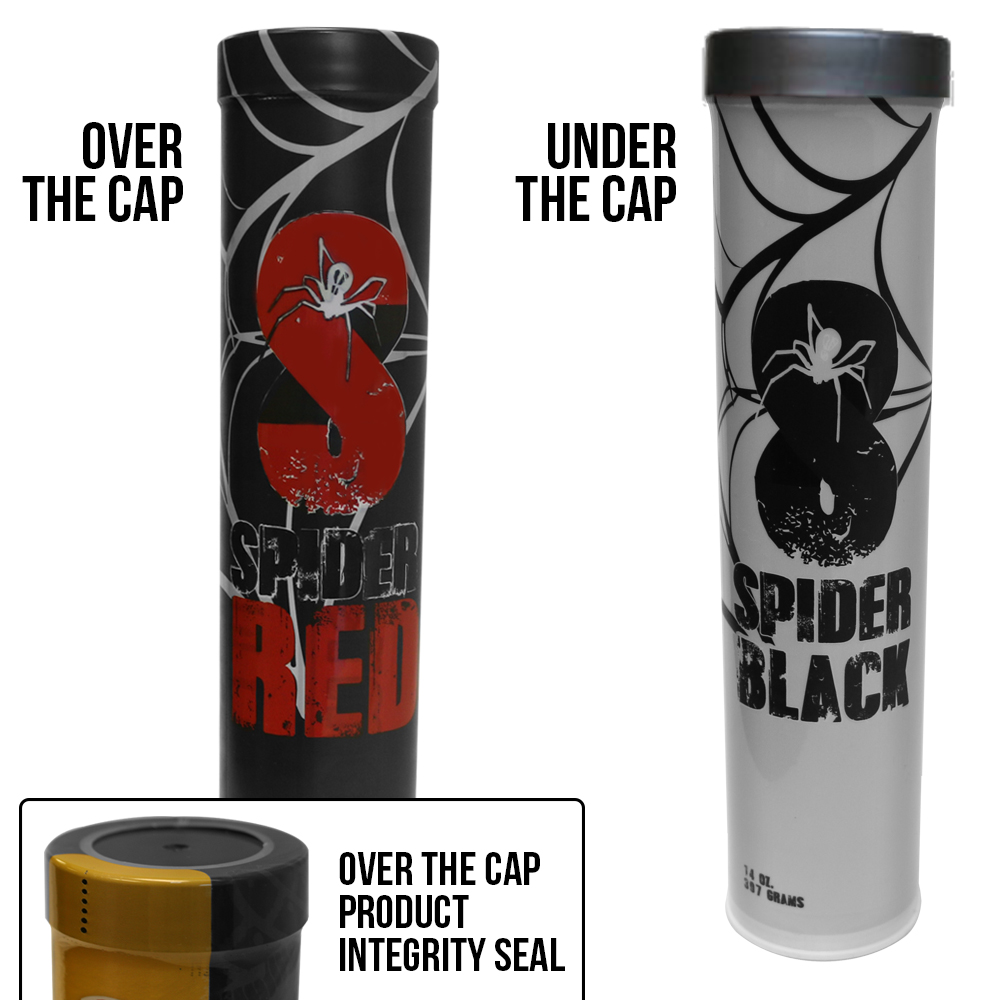 A Better Packaging Solution for Your Grease
Martin Specialty Products' shrink sleeving of lubricating grease tubes and tubs has established a new benchmark in the finished production of lubricating greases. Shrink sleeving solves many issues seen with the use of traditional fiber and plastic tubes and tubs including bleed through, leakage, and low-quality graphics. With our shrink sleeving process, we create a finished product that produces a seamless, eye-catching design that drives consumer interest on the shelf and improves the integrity of the packaging. Additionally, setup costs are greatly reduced for shrink sleeve packaging compared to fiber or plastic packaging.
Leak Protection
Over-the-Cap (OTC) shrink sleeve application for lubricating grease tubes and tubs provides a protective layer from grease leaking out of the lids or when fiber tubes fail.
Increased Quality Assurance
OTC shrink sleeves are sealed over the cap on the production line making the finished product tamper evident. In order to access the grease, consumers must remove the label around the cap making it impossible to alter the product without anyone noticing.
Improved Graphics Capability
Printing on shrink sleeves opens a new world of printing for finished lubricating greases compared to fiber tubes. Now companies can print full color photographic images that wrap seamlessly around the container or explore endless design options with metallic, fluorescent, gloss, and matte varnishes.
Versatile Design Capabilities
Shrink sleeving grease tubes and tubs is a versatile solution for companies who private label. Inventory minimums are far lower than printed fiber tubes allowing companies to change their design as needed.
Product Integrity
Shrink sleeves are resistant to abrasion, scratching, tears, water, and other damages as graphics are printed on the inside of the sleeve. They are also inherently fade resistant.